Yilin is the name of a warrior, a great fighter who has left his mark on the region through his various feats and battles. We chose his name for our schools to symbolize courage, determination and success.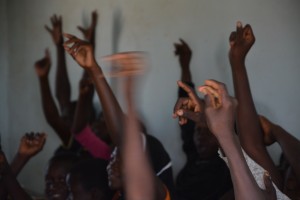 The purpose of the YILIN project is at first, to open schools to overcome the critical lack of space in lower and upper secondary education high school, while providing quality education to the surrounding populations. Thus, the goal is to improve the success rate in examinations and competitions, and increase the enrollment rate in the province.
Secondly, we plan to create thematic facilities that offer general education and vocational training. This will allow students to learn a profession and therefore be operational more quickly in the job market. The proposed topics will be as varied as the fine arts, communication, computers, football…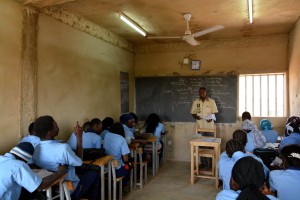 Our goals are:
– To use carefully selected, competent, motivated and assiduous teachers.
– To limit the number of students per class to allow monitoring of each individual and thus ensure good results at the end of the year.
– To provide students with books and school supplies, compulsory uniforms and sports equipment.
– To offer minimal tuition fees so that everyone can access our facilities.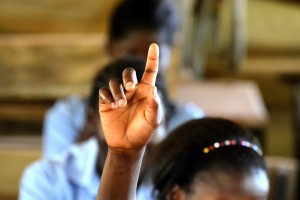 The demand exists
Today, the education of children is a necessity for a nation and this is why the government of Burkina Faso is taking action to fight low school attendance rates. One of the key actions is the building of schools and the presence of teachers to accommodate the children. Through the establishment of schools, we support the Burkinabé youth enrollment policy.
There are many young people who can attend school, especially those who have completed or nearly completed their primary education and should attend secondary education (grades 6 to 12). They are located in the Central region, particularly in the province of Kadiogo (commune of Ouagadougou). The following table shows the growing number of high school students (6th to 12th grade) in the Kadiogo region.
In the commune of Ouagadougou, there are 320 standard (primary) schools with over 64,000 students who are candidates for the CEP. After admission, these students need to enroll in schools to pursue secondary education. The same goes for students in grade 9, BEPC candidates who want to continue their studies in grade 10 after their success.
The target
Students targeted for secondary education are essentially the CEP laureates in the town of Kadiogo. For secondary education in the second cycle, the students targeted are the BEPC laureates from the various colleges. The need has grown increasingly over the years, as 9th grade classes are multiplied and all schools are standardized. Some villages even have two primary schools. As an example, more than 129,000 students have applied for the CEP in the town of Kadiogo with a nation-wide success rate often reaching 70% for the CEP and 30% for the BEPC.